Consulting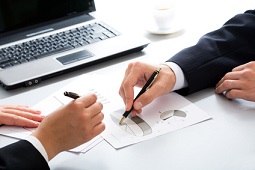 A word now increasingly inflated, it seems everybody consulting, but what it means to do consulting?
It's really a professional service of a consultant, having a confirmed experience and practice in specific matters, advises and assists its clients in the performance of specific activities, provides information and advice guiding the choice of his client.
The task of the consultant is then, once you had the items that the customer already has, and adding the factors of its competence, knowledge and skills that can promote development in the desired direction, in this context is the fundamental relationship of trust between the customer and who advises.
Such confidence may be based on an established relationship, the reputation of the consultant or the academic and professional qualifications which he possesses but especially the references in the years that it is accredited.
01 Informatica Srl, in its history, has never been the subject of legal disputes with its customers. The ability to offer innovative solutions and services that are increasingly integrated, interactive and customizable is what makes the difference in an increasingly crowded market.
01 Informatica Srl provides its clients with the know-how gained by its professionals: 
Analysis of the logistics-production;
Definition of rules and management policies;
Auditing the control systems and management analysis;
Definition of rationalization;
Production planning and monitoring of stock levels;
Commissioning and start-up ERP systems;
Customized Training to specific topics;
Management of special oversize;
Analysis of the finished product configurability and automation generating bills of materials and work cycles;
Analysis and optimization of waste production cycles;
Business Organization;
Project Management;
Business Management;
Workflow;
Changes to the Privacy Act: Legal issues;
Architectures and Technologies;
Integration Development;
Validation of GMP Computer Systems;
Support to the definition of business processes related to projects GMP, validation of project planning, the preparation of documentation, system testing activities and audits of suppliers;
Control and Management;
Logistics Systems (R/F, R/FID).
Business computerization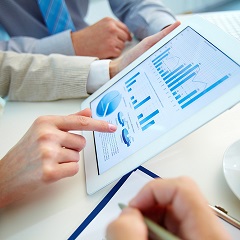 The advice in the field of information technology is the basis for any decision.
It is often difficult to understand the technical and economic advantages and disadvantages of solutions, even with complex issues virtually intangible to non-experts.
It is important to trust a company that has experience and attention to both technical and economic solutions that allow to achieve maximum results with minimum expenditure of effort and cost.
The main task of information technology, in the business organizations, is exactly to provide the best solutions to the problems with the lowest possible cost.
Discover what are our strengths, choose the categories in the menu on the side.
Privacy
The privacy Law  196/2003
In the area of ​​regulatory compliance, 01 Informatica Srl has formed a group of experts to whom it entrusted the management of work activities for compliance with regulations related to the law 16/2003 and subsequent amendments.
The consulting project includes analysis of the second model organizational flows for each individual company and for adapting themselves to current legislation, the drafting of the modules and to identify the roles and responsibilities with the training and testing of identified staff application in on time.
Organization and Management Control
The entrance of the organization of information systems and ERP at a high level of complexity, in some cases, involves a total re-organizational processes and business information.
Increasingly we are faced with the necessity to revise the process flows rewriting them in order to implement the efficiency of business sectors and to facilitate your business activities in place.
In all these cases, to support their skills, 01 Informatica Srl employs  consultants specializing in Management Consulting and Interim Managers in the organization and management control for:
Business and Organizational Check Up;
Review and process engineering;
Cooperation in the implementation of ERP and CRM;
Cooperation in the implementation of models of cost accounting and management control;
Defining and structuring systems for operational reporting, management and business intelligence;
Financing;
Project management.
Cloud
Before developing a cloud strategy, it is essential to understand what is cloud computing. Cloud computing is a user experience that is a business model.
This is an emerging type of computing where applications, data and IT resources are made available to users in the form of services provided over the network. Allows self-service capabilities, economies of scale and flexible sourcing options.
Cloud computing is also a method for managing infrastructure – a solution to manage infinite number of highly virtualized and can reside in multiple locations, so as to make them appear as one large resource from which to deliver services. In addition, there are several cloud delivery models: the internal model (private), the external model (public), and one that matches both types (hybrid). In recent years, cloud computing has taken more and more ground.
Respondents IBM Global Chief Information Officer (CIO) Study 2009 was asked how important and far-reaching initiatives were planned. More than a third of CIOs responded by citing the cloud.
Cloud Computing is an emerging model of IT service that can significantly reduce the cost and complexity of infrastructure, improving resource utilization and provision of services.
Cloud Computing means scalability and better 'customer experience', particularly aspects related to the 'internet economy'.
The many advantages of a cloud environment make this technology particularly attractive to companies seeking to speed up service delivery and increase the efficiency of the IT function, as well as
promoting initiatives for information management, service management and SOA (service-oriented architecture). While cloud computing offers obvious advantages, companies are likely to adopt strategies and consider carefully the various delivery models and assess their own workload as well as the readiness of their infrastructure.
Cloud Examples
               01_Cloud
The application in full Codice01 Service from €. 4.50 per day per workstation without any installation company.
Read more ….
               IBM_Cloud
The ACG €. 1.90 a day, the main management application from IBM for SMEs at the cost of a cup of coffee.
Customer Care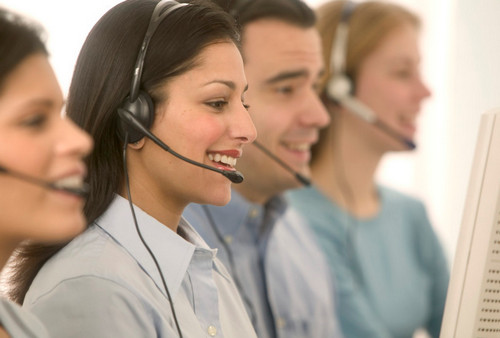 Given the types of offered services and the high degree of customization of our solutions,
The Customer Care Service adopting by 01 Informatica Srl consists in attentive demands and expectations of our customers.
Customer Care is available for any information that the customer wishes to receive or vice versa considers it wishes to supply a 01 Informatica Srl. Also carries out through its internal structure, a periodic series of activities to further the exchange of information with clients and assess the level of overall satisfaction and particular to each.
Activities of the Customer Care 01 Informatica Srl:
Survey to measure customer satisfaction;
Telephone surveys to identify needs and measure the level of satisfaction of certain products and/or services;
Telephone interviews for the survey of customer satisfaction on services of intervention,
Hotline, technical, commercial, administrative assistance and about the company;
Management reports and customer complaints;
Statistical analysis and reporting;
Communication to customers.