Roberto Maltagliati at IBM Client Center di Montpellier (FR) for Power e Linux
IBM Client Center Montpellier is a global center of competence in which a team of experts and architects have access to the latest IBM technologies to offer solutions for IBM's complete system portfolio combined with IBM software solutions.
We have the experience and know-how it takes to help you successfully integrate IT with your business operations. The Center offers a broad range of offerings based on your needs, and the context and scope of your request. These include: customized briefings, workshops, demonstrations, architectural design, technical enablement sessions, end-client support, independent-software vendor and industry-focused workshops, proofs of concept, testing and benchmark capabilities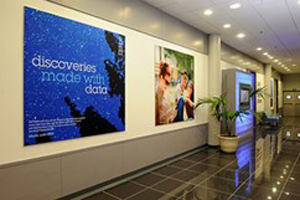 There is possible to evaluate and test a new software or a strategic Cloud, Analytics, Mobile, Security or Watson solution on IBM Power Systems, IBM z Systems or IBM System Storage.
IBM Cloud – To help IBM Clients and Business Partners successfully adopt a Cloud, we use a combination of cloud briefings, workshops, demonstrations, proofs of concept and real-use cases.
IBM Big Data & Analytics – We offer IBM Clients and Business Partners a wide variety of Analytics Workshops to help define a smarter analytics infrastructure and to support successful business analytics programs.
IBM Mobile – Clients and BPs can benefit from the knowledge and experience of IBM Client Center Montpellier to learn about IBM Technologies like IBM Mobile First Platform, IBM DataPower, z/OS Connect, Bluemix and others.
IBM Security – z Systems offers a platform with layers of defense to protect your data, intellectual property, and your reputation. Join us at IBM Client Center Montpellier to find out more about how to meet Security challenges.
IBM Cognitive Business – With a team of over 45 Watson Ambassadors, IBM Client Center Montpellier articulates the Watson vision for clients, partners and systems integrators.
IBM High Availability Center of Competency (HACoC) – organizes HA/DR assessment studies to help clients improve the resiliency of their IT infrastructure, assessing both technology and service management process. The core of the study is a 2-day collaborative workshop at client premises. The deliverable is a report of technology and process recommendations.